Shopping Cart
Your Cart is Empty
There was an error with PayPal
Click here to try again
Thank you for your business!
You should be receiving an order confirmation from Paypal shortly.
Exit Shopping Cart
Where We Tell the Stories behind the History
| | |
| --- | --- |
| Posted on May 22, 2014 at 2:55 PM | |

For many people. the word "retirement" conjures up daydreams about beaches, hammocks, lemonade, afternoon naps, or world travel. For me, retirement meant that I finally had time to work on things I wanted to do rather than the things somebody else expected me to do.When I looked back over my working career, I realized that no matter what job I was doing , I grew bored and tired of it after a few years.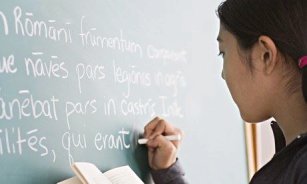 I went to college to become a Latin teacher, and jobs were easy to find. After all, how many people do you know that want to teach Latin? But after ten years in high school classrooms, I was burned out. Lesson plans, faculty meetings, lunchroom and bus duty, extra-curricular activity supervision, and endless grading took almost all my waking hours.  There were many days when I worked at the school for 14 hours straight. I really wanted my life back.  At the end of that period, our school system was embroiled in a nasty teacher strike.  I remember thinking that there was a great novel lurking in the details, but I was too tired to write it.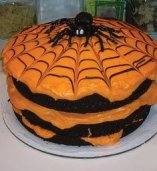 I escaped by becoming a stay-at-home Mom, particularly after my Air Force husband was stationed in Canada, and the NATO agreement under which our family entered that country said that I could not take a job that a Canadian could do. I became a domestic goddess instead.  I picked wild berries and made jam and pie fillings for winter, bought a sewing machine and learned to make my own clothes and children's stuffed animals.  Our yard sported an extensive vegetable garden, and I learned the fine art of making things like sauerkraut from my very own cabbage.  I took lessons in pattern drafting, gourmet cooking, and cake decorating. The end to that phase came when the seven-year-old dropped my newly decorated Halloween cake face down into the shag rug. (yes, shudder, we had shag carpets back then!). I discovered I really missed books, and I toyed with the idea of writing one, but the idea sounded silly.
What was next? After five years of unemployment, my teaching licenses had all expired, which meant I had to go back to school to update my credentials. Going back to graduate school was exhilarating. Yes, I was older than my classmates, but I was also more experienced, and my own years in front of a class served me well in this new role. I loved the books, the ideas, the research -- so I stayed as long as I could. Instead of picking up a few credits, I did a Master's Degree in History, and then went on to pursue a Doctorate. Another ten years went by, and I was tired of sitting in the back of a classroom.  I was ready to teach again.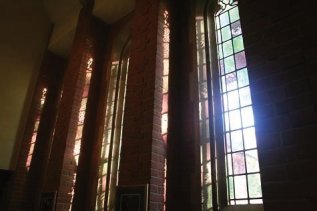 This time I was a tenured professor in a fine and fancy liberal arts college.  And teaching was fun again.  The years of bus and lunchroom duty were far behind me, and people were actually encouraging me to write books -- but they wanted their kind of books -- academic tomes for my fellow professors. I did it because the stories about "publish or perish" are true. But it wasn't as much fun as I had imagined. And after fifteen years on that faculty -- as I stared down the throat of the monster who reminded me I was now 65 years old -- I knew I had to get out of our limestone tower and write the book I wanted to write.
That was ten years ago.  In that period, I have written not one book, but six of them. And for the first time, I'm not burned out. I love what I do now, and within days of finishing one book, I discover another percolating beneath the surface. My mother had a treasure trove of old Pennsylvania Dutch "wise sayings," and one of them said: "We get too soon old, and too late smart." True enough, in my case, I suppose, except for the "too late" part. It's never too late!
Categories: None
/