Shopping Cart
Your Cart is Empty
There was an error with PayPal
Click here to try again
Thank you for your business!
You should be receiving an order confirmation from Paypal shortly.
Exit Shopping Cart
Where We Tell the Stories behind the History
| | |
| --- | --- |
| Posted on May 30, 2014 at 3:18 PM | |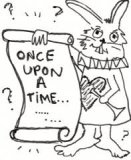 "Daddy, Where Do Baby Books Come From?"  In a slightly different form, that's a question I hear at almost every book signing.  Readers always seem curious as to where their authors find the stories they write about.  "Is this book fact or fiction?" "Did this really happen?" "Is John (or Mary) a real person?" "Why did you choose this place?" "Is that character someone you know?"
Of course, the answers are different for every book, and sometimes, I confess, I don't know the answers myself. But in the case of
Damned Yankee
, I can tell you exactly where the idea came from. This is book five in a series of works about the Civil War in South Carolina's Low Country.  I've written about Union soldiers and Confederate soldiers, about Pennsylvania regiments and South Carolina militias, about Union nurses and abolitionist schoolmarms from Boston, about slaves and freedmen. And because I'm a historian by training and profession, I have always tried to stick to the facts, using real people -- their letters, journals, newspapers and family pictures. Even though I grew up in the North, I've lived in the South for 25 years, so I hoped I was able to take a balanced view of events.  Still, a family friend kept nagging at me: "Why don't you ever write about a Confederate family?" he wanted to know.  And he was right -- that was a topic I had ignored.
I knew exactly who I wanted to write about next.  My research had introduced me to a Low Country family who had suffered unimaginable losses as a result of a civil war that they had wanted no part of.  I knew who they were and where they had lived. I had even walked through their house and visited the church they attended. Some of  their intimate family letters were publicly available, and I had read them in great detail. There was just one problem.  I also knew that they had living family members who had had a hand in publishing those letters. It was quite likely that they knew a great deal more about their Civil War family than they had revealed in the letter collection. They also controlled much of the source materials I was going to need, and they might not take kindly to a stranger snooping about in the family attic.

There was only one honorable path to follow: I asked permission of the one great-niece I could identify.  And the answer came back quickly.  She was polite but clear. "No, thank you," she said.  "Someday I want to write my great -aunt's story myself, and I won't let anyone else have access to her materials.  I thank you for your interest in our family, and I wish you great success in your writing career, but please write about someone else."
Ouch! All the preliminary research I had done -- probably a year's worth of reading and planning -- was wasted. Still, I wanted to explore the broader picture of Southern families who suffered greatly from the war through little fault of their own.  What to do? I fell back upon that old TV adage: "The names have been changed to protect the innocent."

As I changed the names of the main characters and their locations, I realized I was creating something new -- not a historical account-- but my first novel. Once I got used to creating fictional names, the fictional characters came easily.  I moved them from another southern city to Charleston, and that presented the family with a new set of challenges.  I gave the father of the family a new occupation, which in turn gave him a new back story about where he was educated.  I changed the number of children in the family and added a couple more girls to the mix. The original family had slaves but almost never referred to them by name.  I could give my new family some interesting slaves whose strong characters influenced a couple of  the family's decisions. As their circumstances changed, so did their troubles. And because this fictional family was facing a series of disasters that were different from those I originally knew about, so they took a much different path in finding their solutions.  I had a novel on my hands.

In the end, there was almost nothing that could have been connected back to the original family. What didn't change? The message! By not using a real family, I had told the story of "Every Family" who lived in the South during those tumultuous years. And I had been able to bring to life several of the ways in which the Civil War affected the lives of all who lived through it.
Are the Grenvilles real people? No.  Do they resemble the family that became "off limits" to me? Not in the slightest. Oh, there are a few real people in the book.  Once I put the Grenvilles in Charleston, they had to know people like the Calhouns and the Middletons -- because everybody in Charleston knew those family names. The military commanders are all real, as are several of the peach growers in Aiken.  This story is not fantasy.  Its events and dates are accurate. The situations are authentic and, above all, the suffering is real and well-documented.  Only the characters themselves have been changed, not just to protect the innocent, but to give them a more univeral reality.

Categories: None
/