Shopping Cart
Your Cart is Empty
There was an error with PayPal
Click here to try again
Thank you for your business!
You should be receiving an order confirmation from Paypal shortly.
Exit Shopping Cart
Where We Tell the Stories behind the History
| | |
| --- | --- |
| Posted on May 7, 2014 at 3:07 PM | |
This is a crazy time of year --always has been.  For all those years I spent in a classroom, I knew that May would be consumed with finals and grading and farewells, and graduations.  And now that I' supposedly safely "retired," I thought my schedule would slow down.  Apparently not! I'm in such a habit of forging ahead that once the weather turns to lovely spring, I simply stretch my days to match the lengthening sunlight.  The result? Blogging -- that contemplative bit of self-indulgence in my life -- suffers.
So what's been happening? Well, on April 27th, we sent the last of our conventioneers home, cleaned out the hotel rooms we had been using, and headed home ourselves -- to a whole list of things we had to catch up upon. About all I can do here is whip them into some sort of RBOC list.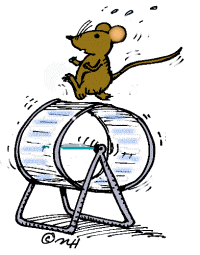 Top of the list: I launched Damned Yankee on May 1st and have been having fun ever since watching sales numbers and promoting the book to everyone I talk to.  (So far, it seems to be working.)
May 2nd -- an end-of-the-year party for my old history department and a celebration of a dear friend's retirement.
May 3rd--"Sight Night"--a celebration and awards banquet sponsored by the World Cataract Association.
May 5th -- my birthday, capped by a gift of the new small Laptop Air computer (which I just can't stop playing with because it's so cute!) and an indulgent dinner at my favorite Italian restaurant.
May 6th -- An "After Hours" cocktail party at our local bank sponsored by the Chamber of Commerce for chamber members.
Today, May 7th-the official formal retirement party at the college for same dear friend.
And from here? Well, we leave on Friday for a ten-day vacation combined with a couple of great book events in South Carolina.  More
on those later.  For now, I need to finish whipping the house into shape for the cat-sitter, and start making packing lists.
Categories: None
/