Shopping Cart
Your Cart is Empty
There was an error with PayPal
Click here to try again
Thank you for your business!
You should be receiving an order confirmation from Paypal shortly.
Exit Shopping Cart
Where We Tell the Stories behind the History
| | |
| --- | --- |
| Posted on February 20, 2014 at 10:41 AM | |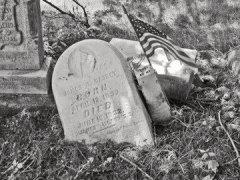 Several of my books would not exist if it were not for Sergeant James McCaskey , Company C, 100th Pennsylvania Volunteer Regiment.  He was my great-uncle, the oldest brother of my maternal grandfather, Joseph McCaskey.  James was born and raised on a hardscrabble farm in western Pennsylvania.  The closest settlement was North Sewickley, and the closest town was Ellwood City. He and his five siblings were first-generation Americans; their father had come to America from Ireland in 1801. They were independent, tough and resourceful, hard working, devout Presbyterians, and staunch believers in liberty and equality for all.
James joined the new 100th Pennsylvania Regiment in August1861 and was made a sergeant because at age 22 he was slightly older than many of his comrades. During his enlistment, he wrote only six letters to his parents, but those six ragged pieces of paper came down to me as an unexpected inheritance.  I found them in my mother's attic, tied with a dirty and worn piece of ribbon, in a small box of other unidentifiable keepsakes from the 1860s.  With them were two other letters, one from his lieutenant describing his final battle, and one from another soldier describing James's death. 

The ink on the letter from the lieutenant was blotched.  I first thought of raindrops and then realized I was looking at the marks of my great-grandmother's tears.  From that moment on I was hooked by the need to learn more about James and his Civil War experiences. The result of that need was my first book, A Scratch with the Rebels--the title taken from one of James's letters. James also made a couple of appearances in Beyond All Price, and Left by the Side of the Road.

What did I learn of him?  Not very much.  He was largely illiterate, as the spelling of his letters reveals, and he had little understanding of what the war was all about.  He was just an anonymous soldier caught up in a huge fight.  There are no known identifiable pictures of him, although there are any number of unidentified photos of men from this "Roundhead" Regiment.  Is this what he looked like? Probably not.  The soldier here is older than James would have been at his death, but the uniform, and perhaps his expression, are accurate.

Family members had identified his tombstone in the North Sewickley Cemetery. That's its picture at the head of this article, but I learned that it was only a memorial headstone.  His body was buried in an unmarked mass grave with the other casualties of the Battle of Secessionville, outside of Charleston, SC. I have stood on the site of that burial, but there is nothing to identify it as anything more than a small grove of scrub trees. He was just an anonymous soldier, as this spot is anonymous, but perhaps the books he inspired can act as his real monument.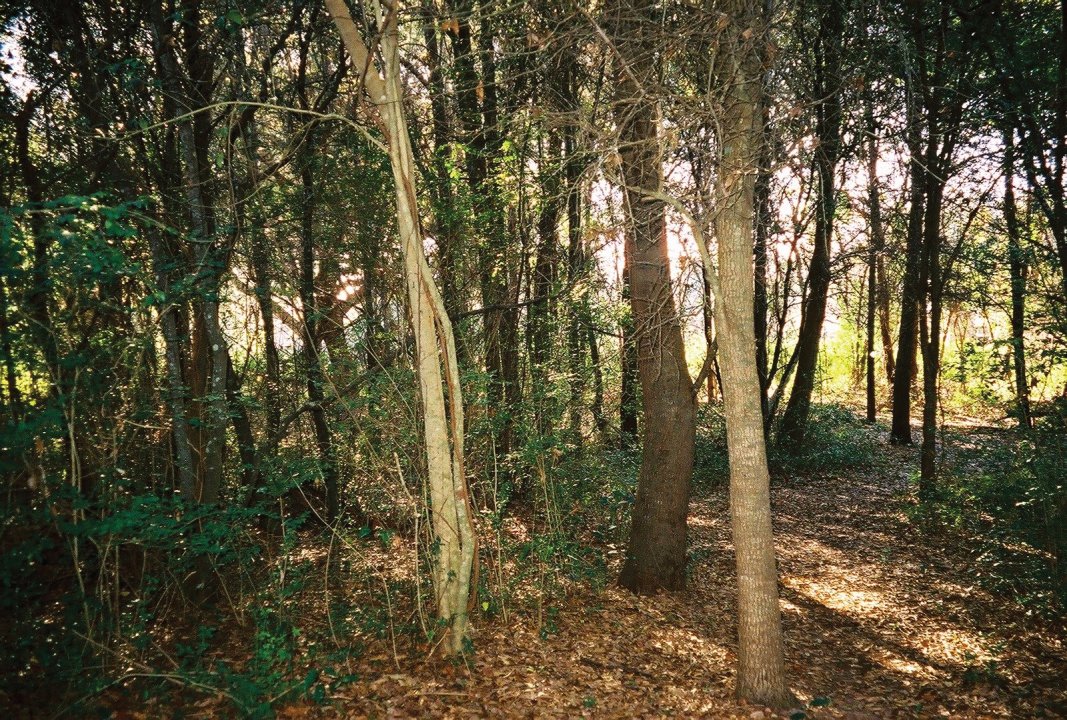 Categories: None
/