Shopping Cart
Your Cart is Empty
There was an error with PayPal
Click here to try again
Thank you for your business!
You should be receiving an order confirmation from Paypal shortly.
Exit Shopping Cart
Where We Tell the Stories behind the History
| | |
| --- | --- |
| Posted on February 17, 2014 at 12:01 PM | |
I'm starting a new blog feature today.  Now that I have posted Pinterest boards for some of my books and pinned the pictures of the characters who really existed, I'll be introducing them to  you one by one.  We start with the characters from
A Scratch with the Rebels.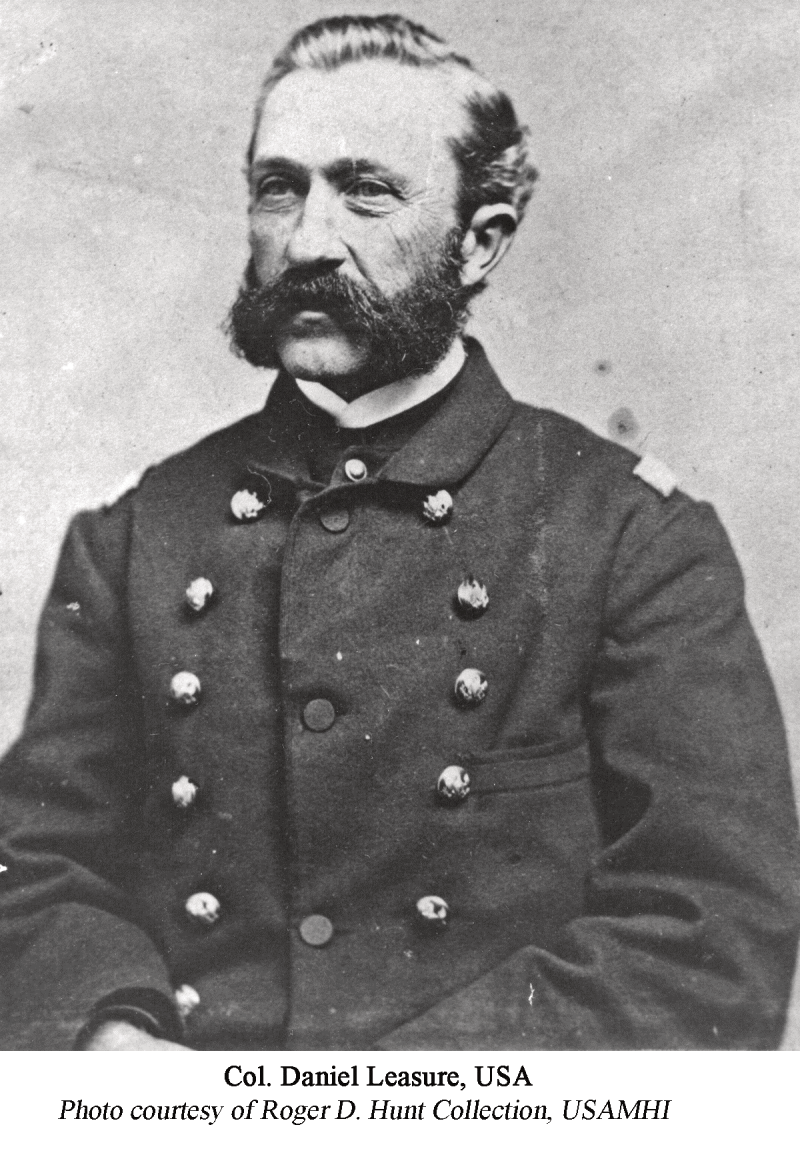 Daniel Leasure was a man of many interests.  By training and profession he was a medical doctor.  He ran his surgery in New Castle, Pennsylvania and made it a practice to take on several apprentices to give them practical training in treating patients. Because he was also passionate about his country, he felt obligated to serve in the military.  He joined the local militia early in his career, and rose through the ranks to attain the office of colonel in the 1850s.  As a third career, Leasure also became a newspaper publisher.  He owned the local paper in New Castle, and, although he did not take an active part in the writing or printing of the paper, he oversaw the operation, regarding it as part of his civic duty.
When Lincoln sent out his first call for volunteer troops in April 1861, Daniel Leasure sprang into action.  He closed his medical office, sent his patients to other doctors, and personally recruited enough volunteers to fill two companies of the 12th Pennsylvania Regiment.  After three months of duty, the companies were disbanded, but Leasure immediately began to recruit his own regiment, which became known as the 100th Pennsylvania (Roundhead) Regiment.
A Scratch with the Rebels tells the story of the Roundheads' first year of service.  Leasure appears there as a heroic character.  At one point he leads the charge in a bloody battle, and then doffs his military jacket and rolls up his sleeves to go to work in the field hospital to perform amputations of wounded limbs. Leasure himself was wounded at the Second Battle of Bull Run and again in the battle of the Wilderness. His son, who served with him, died in the Battle of the Crater during the Siege of Petersburg. Shortly thereafter, Leasure mustered out of the regiment and returned to private medical practice, first in Pennsylvania, and later in St. Paul, Minnesota. He died in 1884.

Besides his primary role in
A Scratch with the Rebels,
Leasure also figures prominently in
Beyond All Price,
in which he hires Nellie Chase as a nurse in his regiment.  Although he does not appear in
The Road to Frogmore
, a couple of stories about his involvement with the missionaries of the Port Royall Experiment do appear in
Left by the Side of the Road.

Categories: None
/